Stainless Steel Wire Braid Flange Joint Flexible Metal Hose

Sizes: 1/4" to 12"
Materials: 304/304L/316/316L/321
stainless steel inner core available with stainless steel braid.
Single or Double Braid Available
Temperature: -200C to +700C
Assemblies to made to order
Application:
This hose is suited for any application where working conditions demand one or a combination of any of the following: Absolute leakproofness, a high safety factor, extreme temperatures, vibrations, high working pressure and corrosion resistance.Applicable for cryogenic and chemical transfer, vacuum, super-heated steam, coolant lines, fuel and oil burner lines, petroleum, refrigerants, gases, poisonous media and food stuff.





Datasheet of Flexible Metal Hose

DN

I.D

O.D

Thickness

Weight

mm

inch

mm

mm

mm

Kg/m

15

5/8

15

21.5

0.28

0.32

18

11/16

18

25

0.28

0.36

20

3/4

20

28

0.28

0.38

25

1

24.4

32.5

0.28

0.5

32

1.25

32

41

0.28

0.6

40

1.5

39.6

51

0.28

0.75

50

2

49.7

62

0.28

1.0

65

2.5

64.8

78.5

0.28

1.3

80

3

74.7

98

0.4

1.9

100

4

96.5

120

0.4

2.5

125

5

124.7

152

0.5

3.5

150

6

149.4

182

0.5

4.5

200

8

199.4

236

0.6

6.5

250

10

248

292

0.8

11.5

300

12

298

348

1.0

13.5

350

14

347.6

398

1.0

20

400

16

398

448

1.2

24.8

450

18

448

498

1.2

28

500

20

498

548

1.2

30.8

600

24

598

648

1.2

37

700

28

698

748

1.2

45

800

32

798

848

1.2

53


Introduction of stainless steel flexible metal hose pipe
Metal bellows hose is a kind of flexible pipe with high quality in modern industrial pipeline.The inner tube of metal bellows hose is spiral or annular thin-wall stainless steel bellows, the outer braid mesh of bellow pipe(corrugated pipe) is made of stainless steel wire and steel belt according to certain parameters,the joints or flanges on both ends of the hose are matched to the joint or flange of the customer's pipe.

Character of stainless steel flexible metal hose pipe
Metal corrugated hose has good softness, anti-fatigue, high pressure resistant, high and low temperature resistant, corrosion resistant and other characters, comparing with other hoses(rubber and plastic hose),the service life of metal hose is much higher, so it has high comprehensive economical benefits.And wtih the development of modern industry, the demand for hig pressure resistance and high temperature resistant bellows metal hose (corrugated metal hose) is also increasing .

Application range of stainless steel flexible metal hose pipe
Fully flexible conveying pipe ,conveying pipe for preventing vibration, conveying steam, coal gas, air, heavy oil, petroleum, chemical medicines etc.
Pictures of Corrugated Wire Braiding Flexible Metal Hose with Flange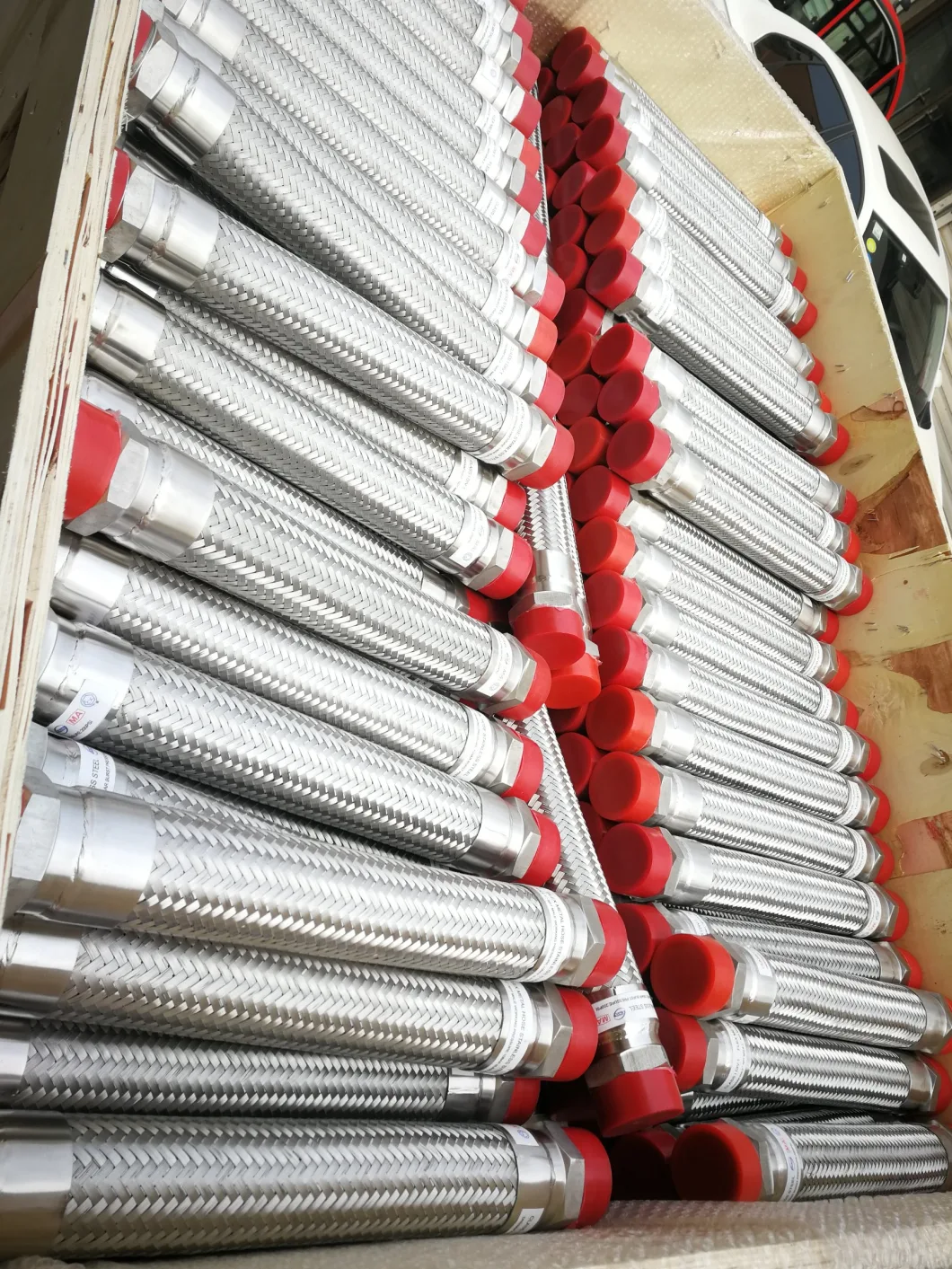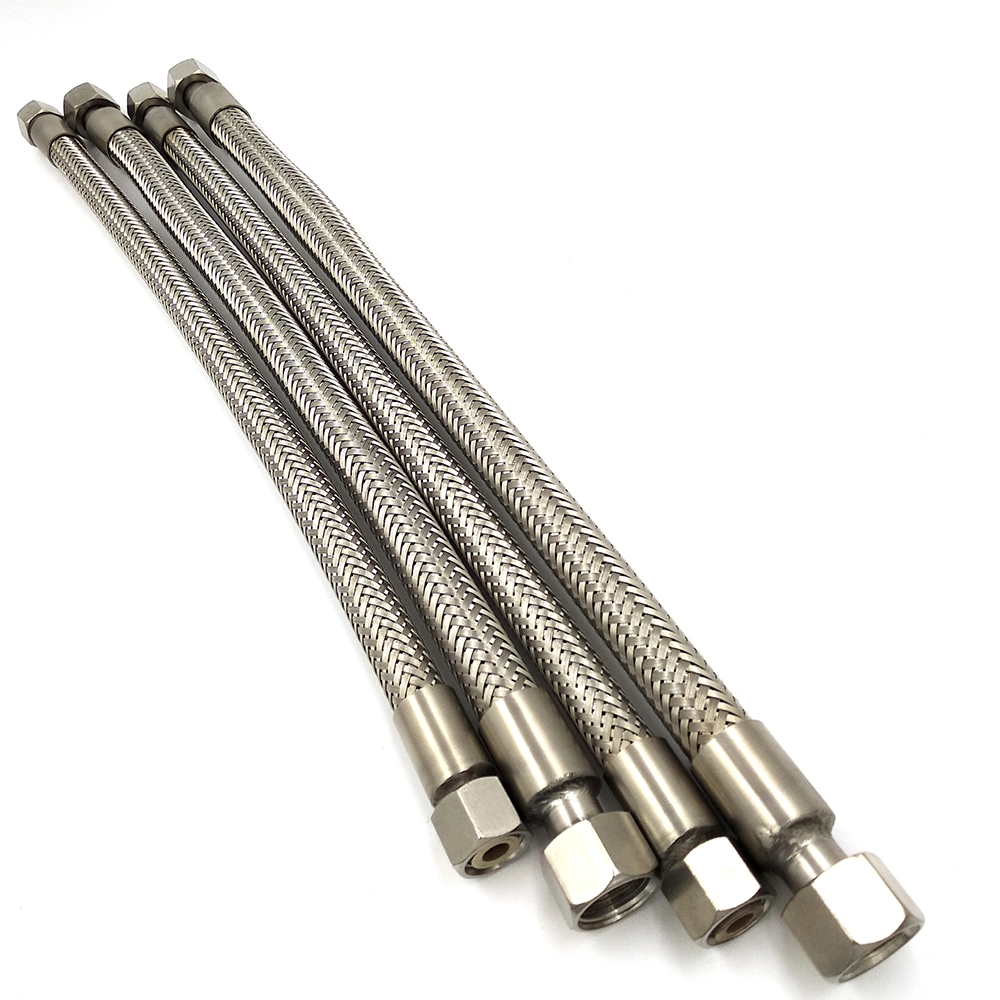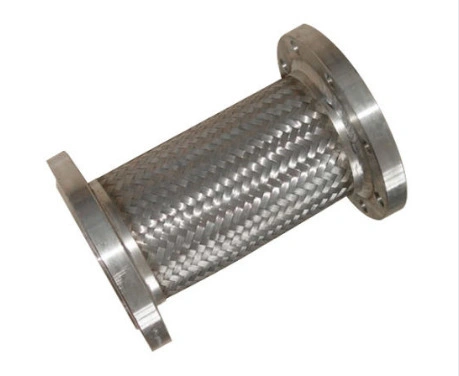 The pictures of our factory: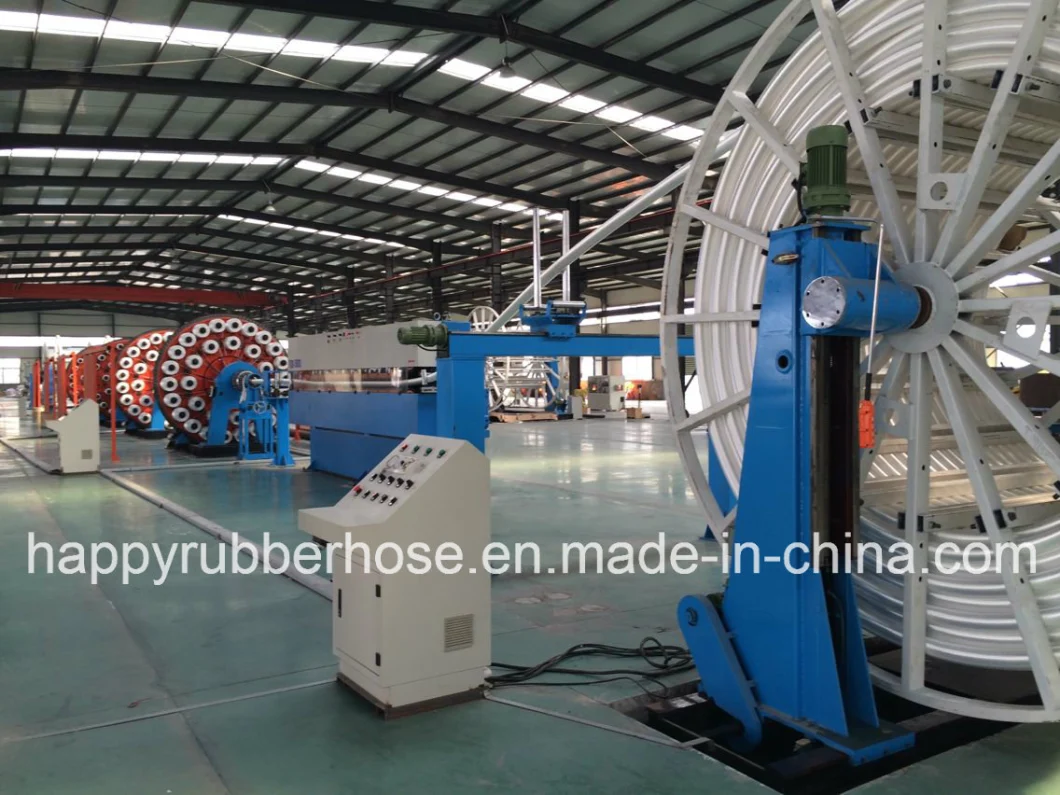 Our Main Product:

1. Hydraulic Hose
SAE 100R1AT/EN853 1SN
SAE 100R2AT/EN853 2SN
SAE 100R3
SAE 100R4
SAE 100R5
SAE 100R7/R8
SAE 100R9R
SAE 100R12/4SH/4SP
SAE 100R14/Teflon hose
SAE 100R13/R15
SAE 100R16
SAE 100R17
EN857 1SC
EN857 2SC
EN854 1TE
EN854 2TE
EN854 3TE
2. Oil/Water Delivery Rubber hose
3. Oil/Water Suction and Discharge hose
4. High Temperature Steam Hose
5. Welding hose (Oxygen/Acetylene hose)
6. Twin hose (Oxygen/Acetylene hose)
7. LPG hose
8. Air/Water Hose

Our Services
We can offer OEM Services.
We can provide FREE SAMPLE for our customers.
We can crimp hose assembly for our customers.
We welcome clients to visit our factory leading to better understanding of our production.


Frequently asked questions of stainless steel flexible metal hose pipe
Q1:Are you factory or trade comapny ?
We are manufacturer, and we have cooperated with many foreign clients.
Q2:What's the standard of your drilled flange?
Besides Chinese national standard, we also support American standard, German standard, British standard, Japanese standard, European standard and Australia standard. If you can give us the center distance of the hole, the number and diameter, we can also produce customized flange.
Q3:What's the warranty of stainless steel flexible metal hose pipe?
12 month. From the day the customer receiving the goods, we grant a free replacement if the products have any problems during the guarantee period.
Q4:Can i get a sample of stainless steel flexible metal hose pipe?
Yes,for standard type of stainless steel flexible metal hose pipe, we can offer the sample, but the customer will afford the freight. For non-standard rubber joint or more quantity, we will charge for the sample.
Q5:Can i get a customized stainless steel flexible metal hose pipe?
Yes, we have a excellent engineer team, and they can offer you professional drawing and technical support.
For any inquiries,please contact us directly !