Name

Far infrared foot moxibustion instrument

Model

YST-

Product certification

ISO13485

Function

Rolling, scraping, air pressure, heating a variety of health massage functions.

sphere of application

Home health massage

Fold

Fixed

Product Color

White

Main Material

PP

Product Size

Color box size

(

450*240*380mm

)

Assembly

Assembled

Packing

By color box

Transport packing

By carton, 4pcs/ctn

Carton Size

523*460*780mm

N.W.

3.6kg

G.W.

4.35kg

Warranty period

2 years

Type

Regular, Deluxe

Minimium Order

10 pcs

OEM

Available

(

Minimum 200 pcs)

Payment Terms

T/T, Irrevocable L/C at sight

Delivery Time

20 days

Product Description

Characteristic:
1.3 modes and 5 strength options;
2. High frequency massage and far infrared treatment;
3. The foot cover can be removed and washed, and the optional timing is 5-30 minutes;
4. Double safety protection, overheat and open circuit protection, current overload protection, safe and reliable;
5. The air pressure massage on the back and heel of the foot is more powerful, evenly stressed, healthy and comfortable.
Function:
1. It can promote blood circulation and metabolism, so as to improve sleep, make the brain get enough oxygen, and make people energetic and clear;
2. Can prevent and improve high blood pressure, rheumatism pain, neck and back pain;
3. Can gradually improve foot problems;
4. It has curative effect on knee inflammation, rheumatism and arthralgia;
5. Relieve edema, leg varicose veins and leg paralysis;
6. Promote the movement of Qi and blood in legs and prevent gout;
7. Regular use can improve insomnia and strengthen the function of digestive system;
8. It is simple, effective and has no side effects.
Product composition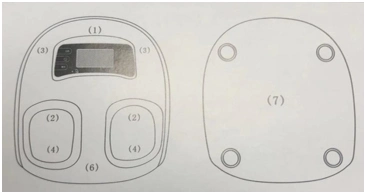 (1) Central front: 6 independent control keys to control massage function
(2) Front bottom center: scraping massage head to realize acupoint massage in arched area of foot, which can be heated
(3) Big front and bottom front end: rolling massage head to realize acupoint massage in foot area
(4) Front, bottom and back end: knead the top massage head to realize acupoint massage in heel area
(5) Inner surface: air bag - close to instep, providing air pressure massage
(6 points: front bottom surface: removable cloth cover for cleaning one by one
(7) Bottom: power cord winding position
Indication of use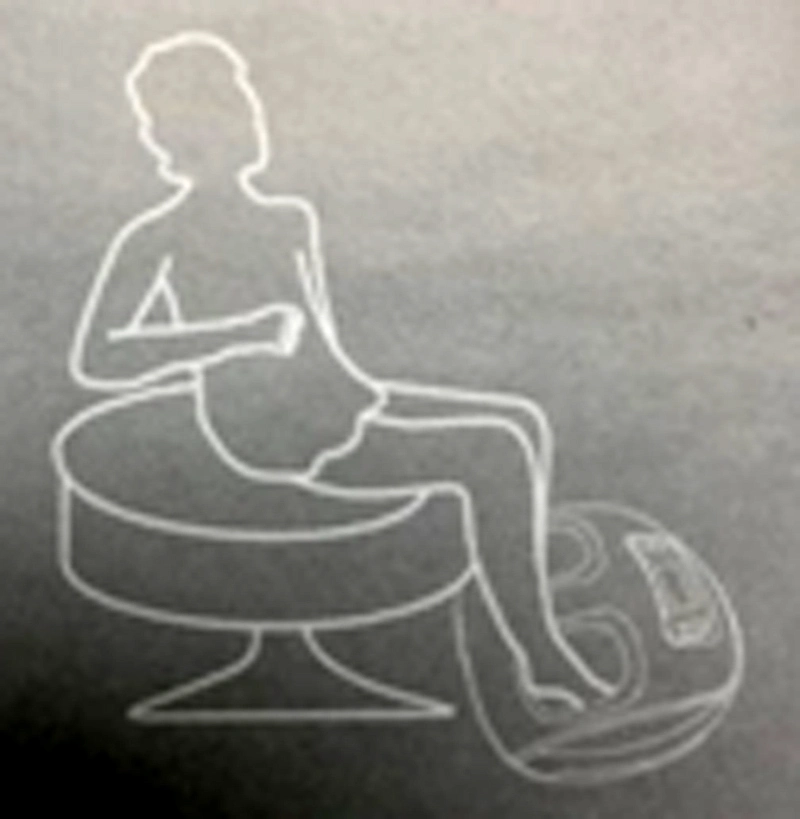 Product characteristics
Set foot rolling, scraping, rubbing top, air pressure, heating a variety of massage functions in one;

Full foot massage, deep massage of each acupoint, dredge the reflexes of the whole body;

Can be removed and washed cloth cover, so that you always keep clean;
Operation mode and function description
Heating key
--- heating in the start-up state: press the key to turn on the heating function, and then press to turn off the heating function
Strength +
--- strength + key: press the key to increase the strength, and there are five levels of strength selection
Switch
--- on / key: press this key to open massage and air pressure functions
Intensity -
--- intensity - key: press the key to reduce the intensity, a total of five gear strength selection
Mode key
--- press this key to select modes: P1, P2, P3, P4 and P5
Time key
--- press this key, the time can be selected within 5-30 minutes, a total of five modes can be selected, and the default time is 15 minutes
Product specifications
Product Name: sole massage instrument
Product model: YST-6201
Rated voltage: AC 220 V
Rated frequency: 50 Hz
Rated power: 60W
Executive standard: GB4706.1-2005 / GB4706.10-2008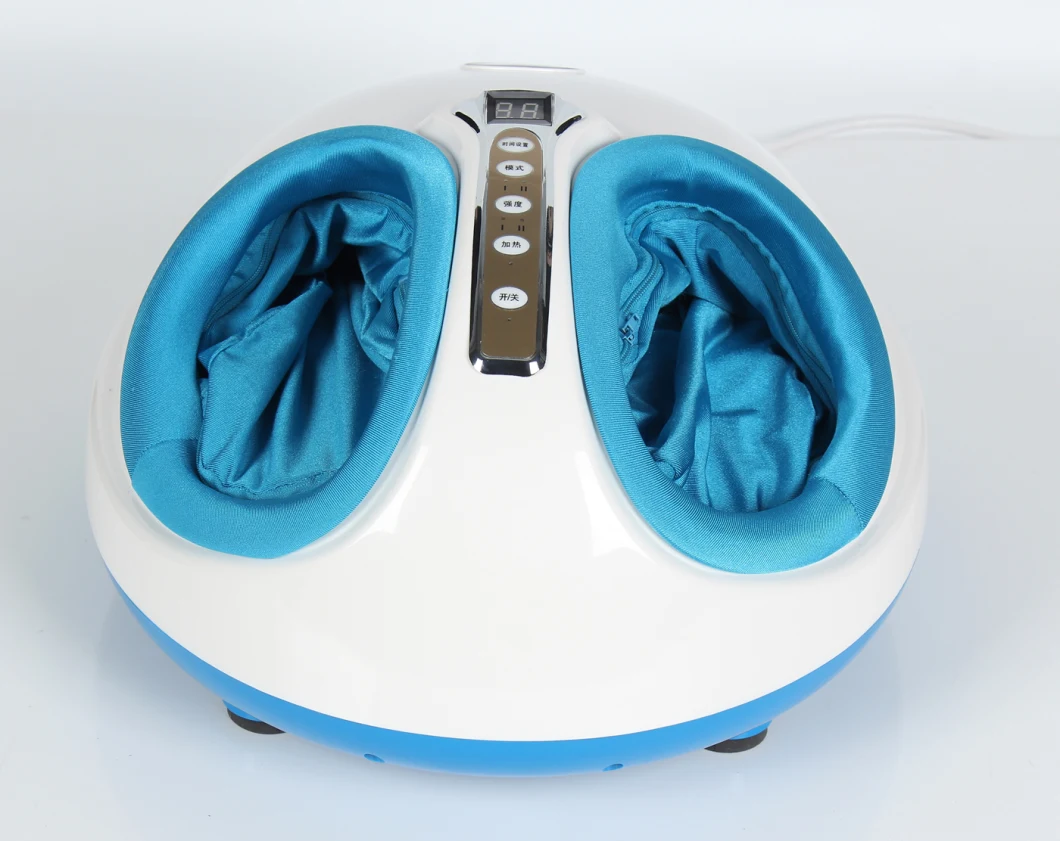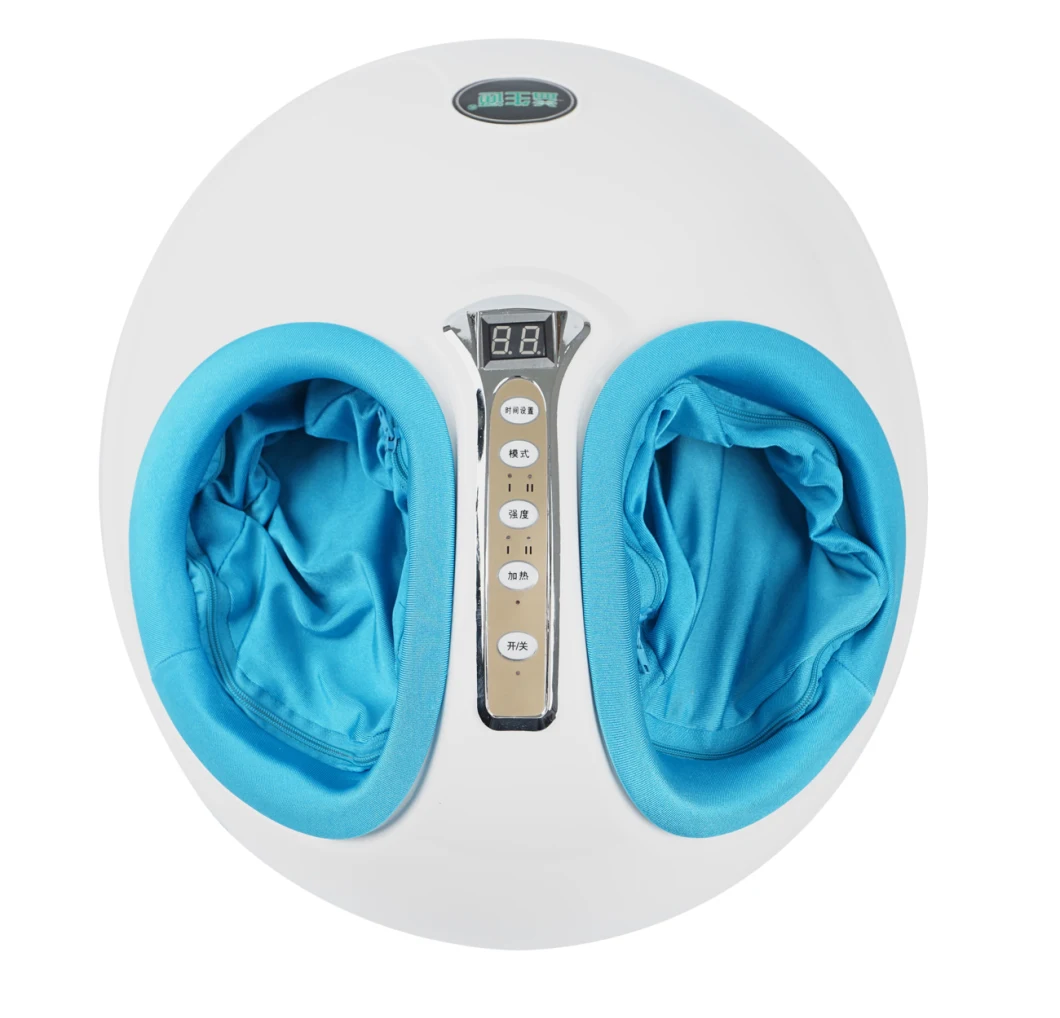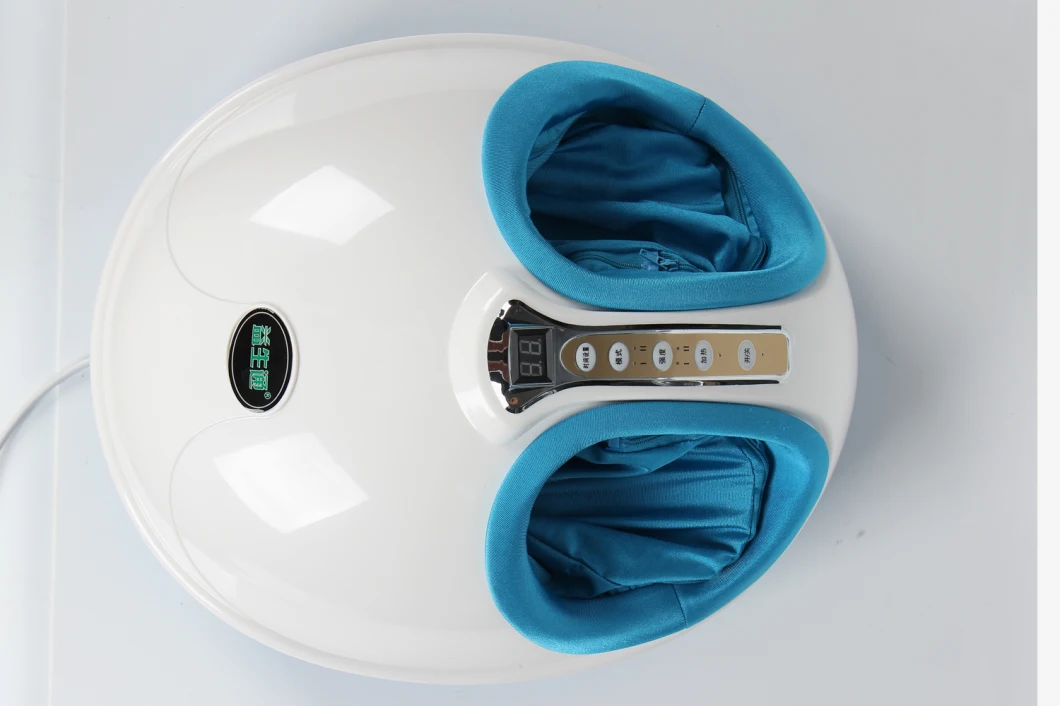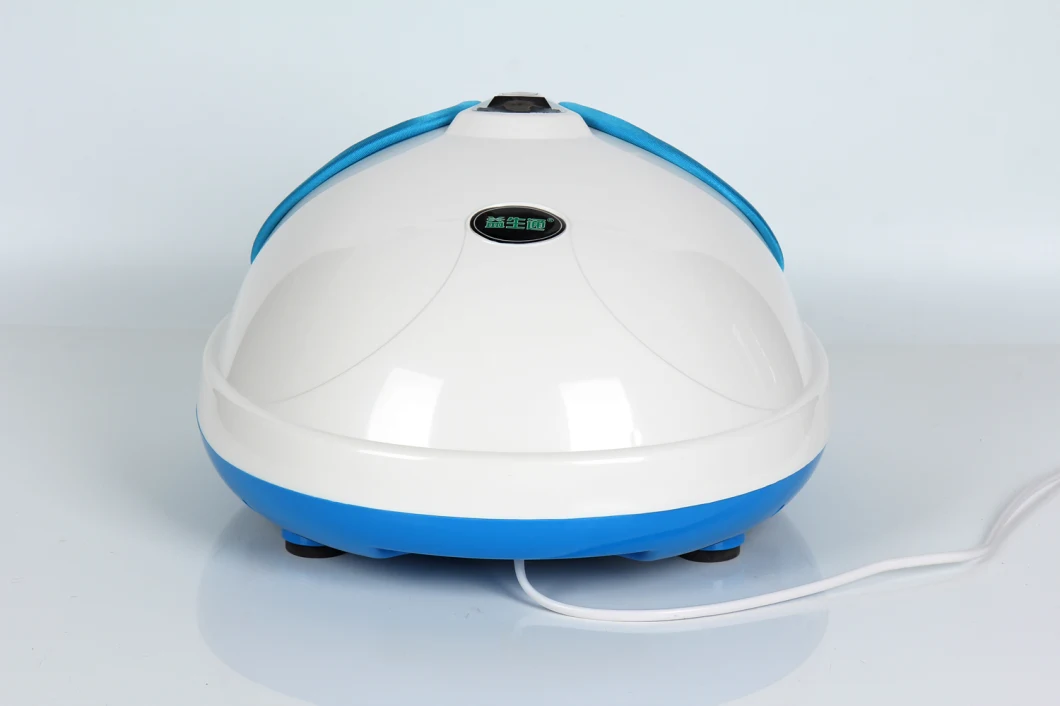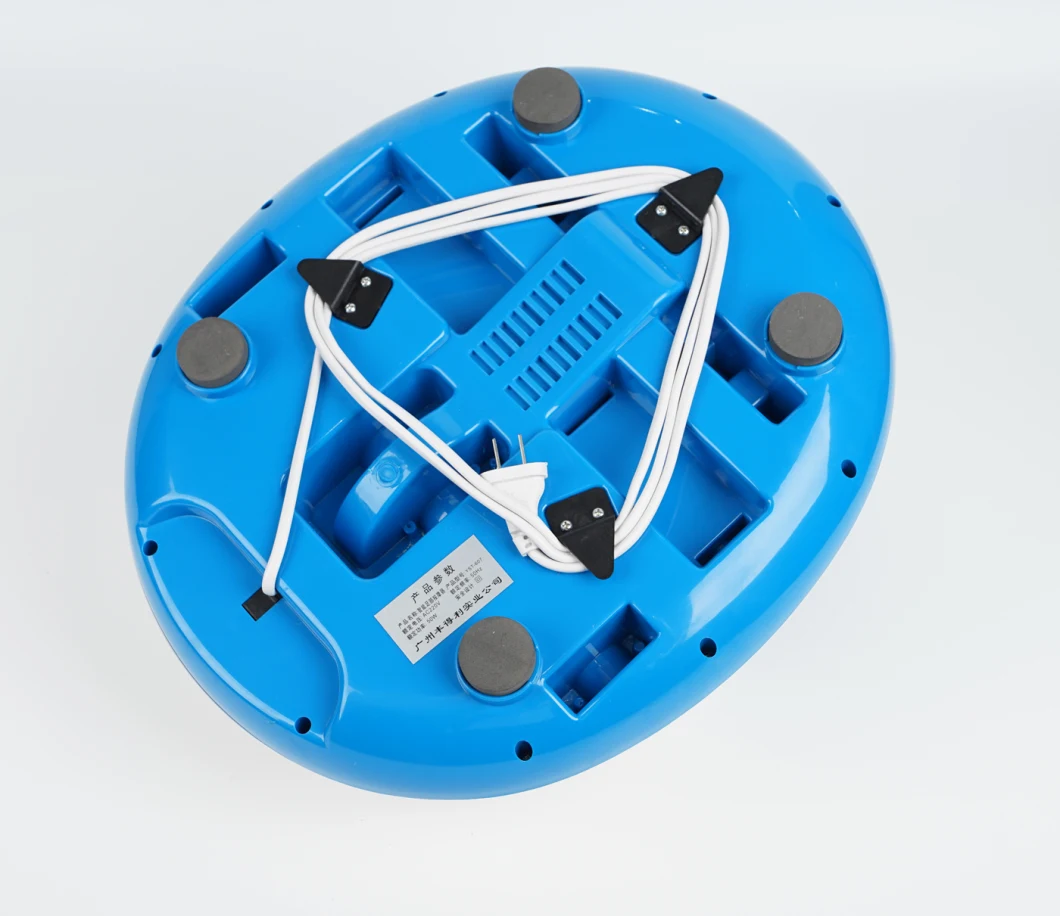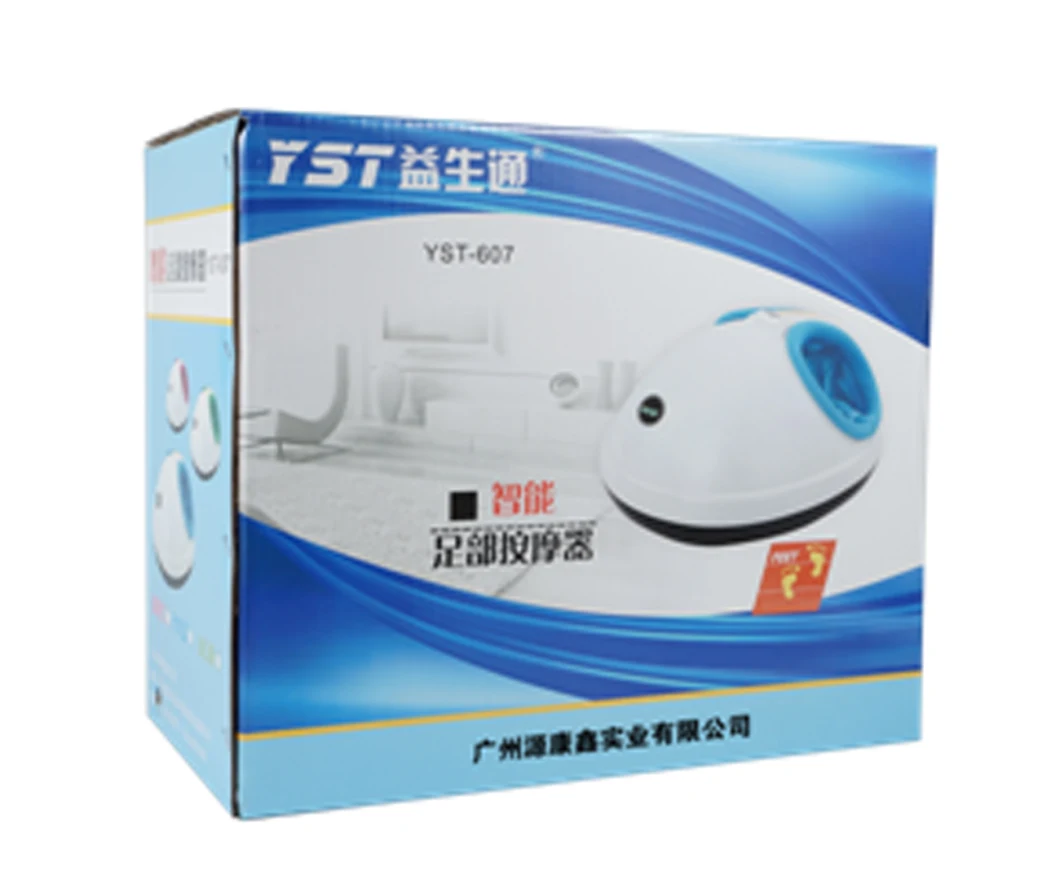 Guangzhou Yuan Kang Xin Industrial Co., Ltd.
is a professional manufacturer of medical and health equipment and beauty instrument. It was founded in 2016 in Guangzhou, China, which is famous for its scientific and technological products manufacturing.
At present, the main products of the company are infrared thermometer, computerized multi-functional therapeutic apparatus, health preserving apparatus, far-infrared foot moxibustion apparatus, far-infrared sitting moxibustion apparatus, multifunctional beauty instrument, massage products, etc.
Nowadays, our main markets include mainland China, Southeast Asia, South Asia, Middle East, Africa, South America and other regions. With the help of the solid quality, the company's products are widely recognized by the market and hit the market very well, and the turnover of the company's exports in 2019 has exceeded one Million dollars.
Our company and Factory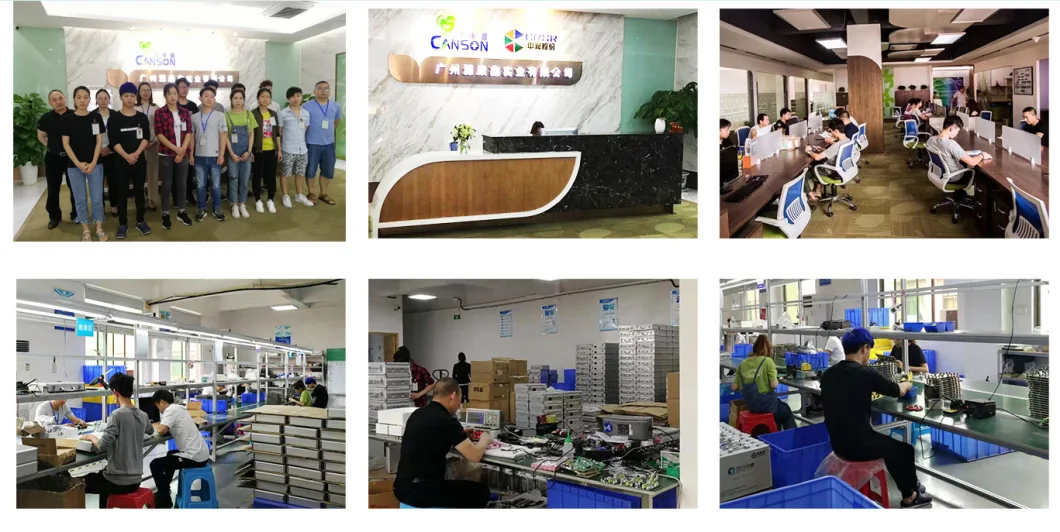 Shipping
-----------------------------------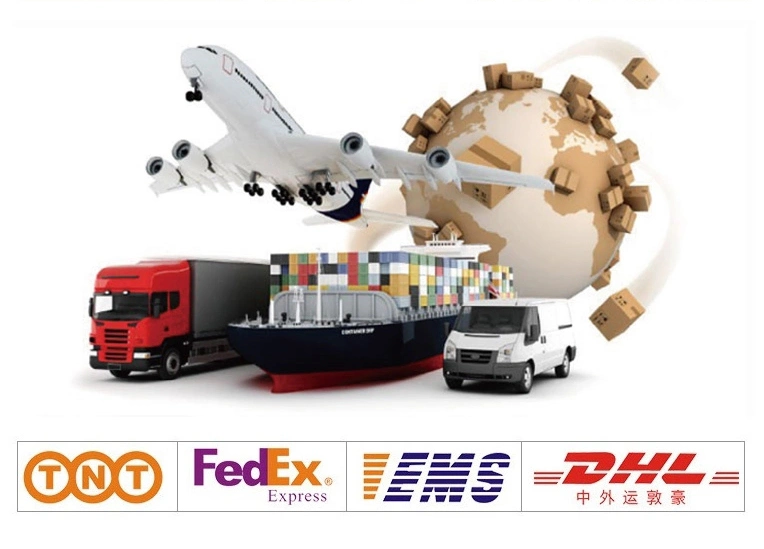 We appreciate it very much that you
pay attention to our company and our product details;
we
would like to let you understand more about our business policy and our advantage for smooth business cooperation.
Why Choose Us?
A.
Our Advantages:
Our Product is

with reasonable price

and environment

friendly

;

Our Product is durable and a long service life;

We have rich production experience

, the

p

roduct quality is reliable;

We have a perfect production process and strict quality control system;

We have

a

perfect service system

which

will

bring

you the best service.

Our company is located in Guangzhou, China, where the Canton Fair is held twice a year and the seaport r

ank

s

the world's ten largest port

.

T

hat is

convenient

for customer visiting and goods delivering.
Our Service For You
Pre-sale
Service
Paid s

ample

is available

and

courier

fee

to be paid

by

buyer.

We

have

an e

fficient production management and

can

make

deliver

y

within

a

short

time

m

any

styles

and models

for

you to choose.

OEM

and

ODM

order

are

acceptable;

a

ny

kind

of

logo

printing

or

design

is

available

as long as it is

legal.

Good

Quality

+

Factory

Price

+

Quick

Response

+

Reliable

Service,

is

what

we

are

trying

our

best

to

bring

you

All

of

our

products

are

produced

by

our

professional

work

ers

and

we

have

our

high-work-effect

foreign

trade

team,

you

meet no any communication problem

.

We

have

more than 10 years of

experience

design

ing and

manufactur

ing stainless steel furniture

,

we

are very proud of our quality and service.
After
you
choose
We

will

issue P/I for you and prepare for production

We will start production as soon as we receive your deposit or L/C at sight.

Our Q.C. will control the product details and quality according to your order specification.

We will arrange shipment or will contact your forwarder for shipment if you arrange shipping.

We prepare the full set of documents for you and you complete the payment according to the payment terms.

.
After-sale
service
We will track the shipment and the market response for the products from customers.

We

welcome

customer

s

give

us

suggestion

s

for

our

products

, service and new market

trend.

If

any

question,

please

contact

with

us

freely

by

E-mail

or

t

elephone.