ANSI/ASME B16.48 Spectacle Blind Flange Specification
| | |
| --- | --- |
| Dimensions | ANSI B16.5, ANSI B16.47 Series A & B, MSS SP44, ASA, API-605, AWWA, Custom Drawings |
| Size | 1/2″ (15 NB) to 48″ (1200NB) |
| Class | 150 LBS, 300 LBS, 600 LBS, 900 LBS, 1500 LBS, 2500 LBS, DIN Standard ND-6,10, 16, 25, 40 Etc. |
| DIN | DIN2527, DIN2566, DIN2573, DIN2576, DIN2641, DIN2642, DIN2655, DIN2656, DIN2627, DIN2628, DIN2629, DIN 2631, DIN2632, DIN2633, DIN2634, DIN2635, DIN2636,DIN2637, DIN2638, DIN2673 |
| BS | BS4504 , BS4504, BS1560, BS10 |
| Coating/Surface Treatment | Antirust Paint, Oil Black Paint, Yellow Transparent, Zinc Plated, Cold and Hot Dip Galvanized |
| Flange Face Type | Flate Face (FF), Raised Face (RF), Ring Type Joint (RTJ) |
| Value Added Services | CNC Machining, Customised Flanges |

ANSI B16.5 Spectacle Blind Flange Material Specification
Stainless Steel Spectacle Blind Flanges :
ASTM A 182, A 240 F 304, 304L, 304H, 316, 316L, 316Ti, 310, 310S, 321, 321H, 317, 347, 347H, 904L
Duplex & Super Duplex Steel Spectacle Blind Pipe Flanges :
ASTM / ASME A/SA 182 F 44, F 45, F51, F 53, F 55, F 60, F 61
Carbon Steel Spectacle Blind Flanges :
ASTM / ASME A/SA 105 ASTM / ASME A 350 , ASTM A 181 LF 2 / A516 Gr.70 A36, A694 F42, F46, F52, F60, F65, F706
Low Temperature Carbon Steel Spectacle Blind Flanges : ASTM A350, LF2, LF3
Alloy Steel Spectacle Blind Flanges :
ASTM / ASME A/SA 182 & A 387 F1, F5, F9, F11, F12, F22, F91
Copper Alloy Steel Spectacle Blind Flanges : ASTM SB 61 , SB62 , SB151 , SB152 UNS No. C 70600 (Cu-Ni 90/10), C 71500 (Cu-Ni 70/30), UNS No. C 10100, 10200, 10300, 10800, 12000, 12200
Nickel Alloy Spectacle Blind Pipe Flanges :
ASTM SB564, SB160, SB472, SB162 Nickel 200 (UNS No. N02200), Nickel 201 (UNS No. N02201), Monel 400 (UNS No. N04400), Monel 500 (UNS No. N05500), Inconel 800 (UNS No. N08800), Inconel 825 (UNS No. N08825), Inconel 600 (UNS No. N06600), Inconel 625 (UNS No. N06625), Inconel 601 (UNS No. N06601), Hastelloy C 276 (UNS No. N10276), Alloy 20 (UNS No. N08020)
ANSI/ASME B16.48 SPECTACLE BLIND FLANGE DIMENSIONS, SPECTACLE BLIND FLANGE SIZE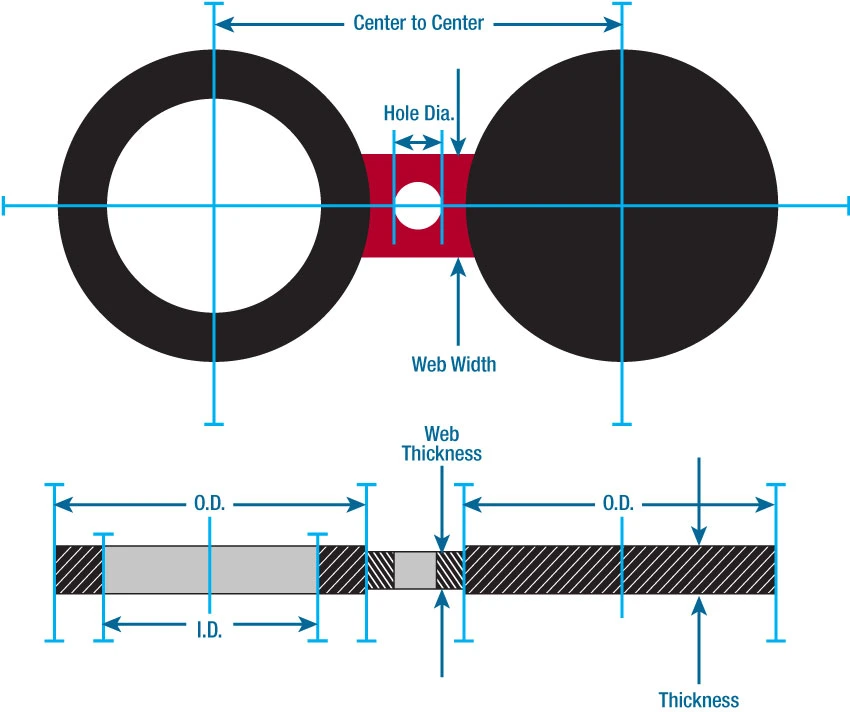 More type of 8 blind flange we supply :

KINGMETAL STEEL INDUSTRY CO.,LTD
,is a professional company in manufacturing and saling steel pipes and pipe fittings ( tee, elbow ,reducer ,flanges). we are an old company in this area ,we start from
1989
and have rich exporting experience .
Cooperating with us you will feel easy and safe !